Alternative Dispute Resolution Services
Mediation of Employment Disputes under Corporate In-House ADR Programs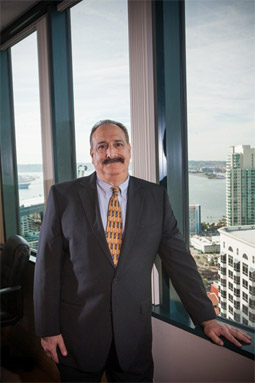 Rose Mediation offers mediation services directly to corporations who want to involve a third party to resolve troublesome employment disputes pre-litigation. To encourage companies and employees (and their attorneys/representatives) to consider pre-litigation mediation, Rose Mediation has a reduced fee schedule for pre-litigation cases. As you know, once a lawsuit is filed, it becomes expensive to defend regardless of the merits of the claim or the true amount of $ in controversy. Rose Mediation encourages employers to include mediation with a neutral third person as an option under their internal complaint/grievance policies and as a requirement in employment arbitration agreements.
Arbitration of Commercial, Employment, Contract and Other Civil Disputes
Ken Rose serves as a neutral decision-maker selected by the parties in accordance with their agreement and in compliance with applicable law. The arbitration will be governed by the rules and procedures of set out in the arbitration agreement. After the Arbitration hearing, Ken Rose will issue an arbitration award which is binding on the parties.
Labor Arbitration of Disputes arising under Collective Bargaining Agreements
Arbitration has also been used as a means of resolving labor disputes for more than a century. Ken Rose serves as a neutral arbitrator to resolve contract disputes and grievances arising under the terms of the collective bargaining agreements between Unions and Management.
Mediation and Arbitration of Cross-Border Employment Law Disputes
Ken Rose is available to mediate and arbitrate cross border employment disputes regarding expat employees. The combination of Kenís ADR skills and knowledge of employment laws of other nations puts him in a unique position to be an effective neutral for resolving cross-border employment matters.
Discovery Referee
Ken Rose is available to serve as a discovery referee in matters where there is a disagreement between the parties relating to the scope and subject matter of discovery.
Workplace Investigations
Ken Rose undertakes high-level sensitive investigations that are best handled by an independent seasoned employment law specialist, who could become a witness in subsequent judicial proceedings. Ken conducts workplace investigations in a wide array of industries, and for non-profits and public sector entities.